Learn a bit more about the members of the CLEAR team below.
Our Founder
Dr. Dennis Woggon, B.S., D.C.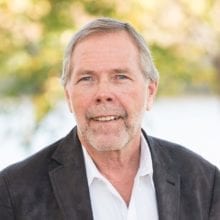 Dr. Dennis Woggon graduated cum laude from Palmer College of Chiropractic in 1974, with a Bachelor of Science in Biology and a Doctorate in Chiropractic. Since 1974, he has run a successful chiropractic practice and continues to provide care to people with scoliosis from around the world to this day. Dr. Woggon taught seminars on Spinal Biomechanics at Palmer College in Davenport for 25 years. He has traveled to present his groundbreaking work in the field of scoliosis to doctors across America, as well as Mexico, Europe, and Russia, for nearly 20 years. Dr. Dennis has written numerous publications and books on chiropractic, spinal biomechanics and scoliosis. In 2007, together with his son Josh, he founded the first scoliosis clinic on the campus of a chiropractic college in Dallas at Parker College of Chiropractic. He was certified in video fluoroscopy by Palmer College in 1992 and utilizes digital motion x-ray in his practice (learn more at www.drwoggon.com). Dr. Dennis was the first to recognize the potential of Whole-Body Vibration to help people with scoliosis, inventing The Vibe Whole-Body Vibration platform, the Vibrating Traction, and the Scoliosis Traction Chair (learn more at www.VibeForHealth.com). Although he invented this equipment, he has never taken any royalties from sales, but rather re-invests everything back into CLEAR to help more people living with scoliosis. He founded CLEAR Scoliosis Institute in 2000, serving as the Chairman of its Board of Trustees. You can e-mail him at [email protected].
Our Board
Dr. Tony Nalda, D.C., Chairman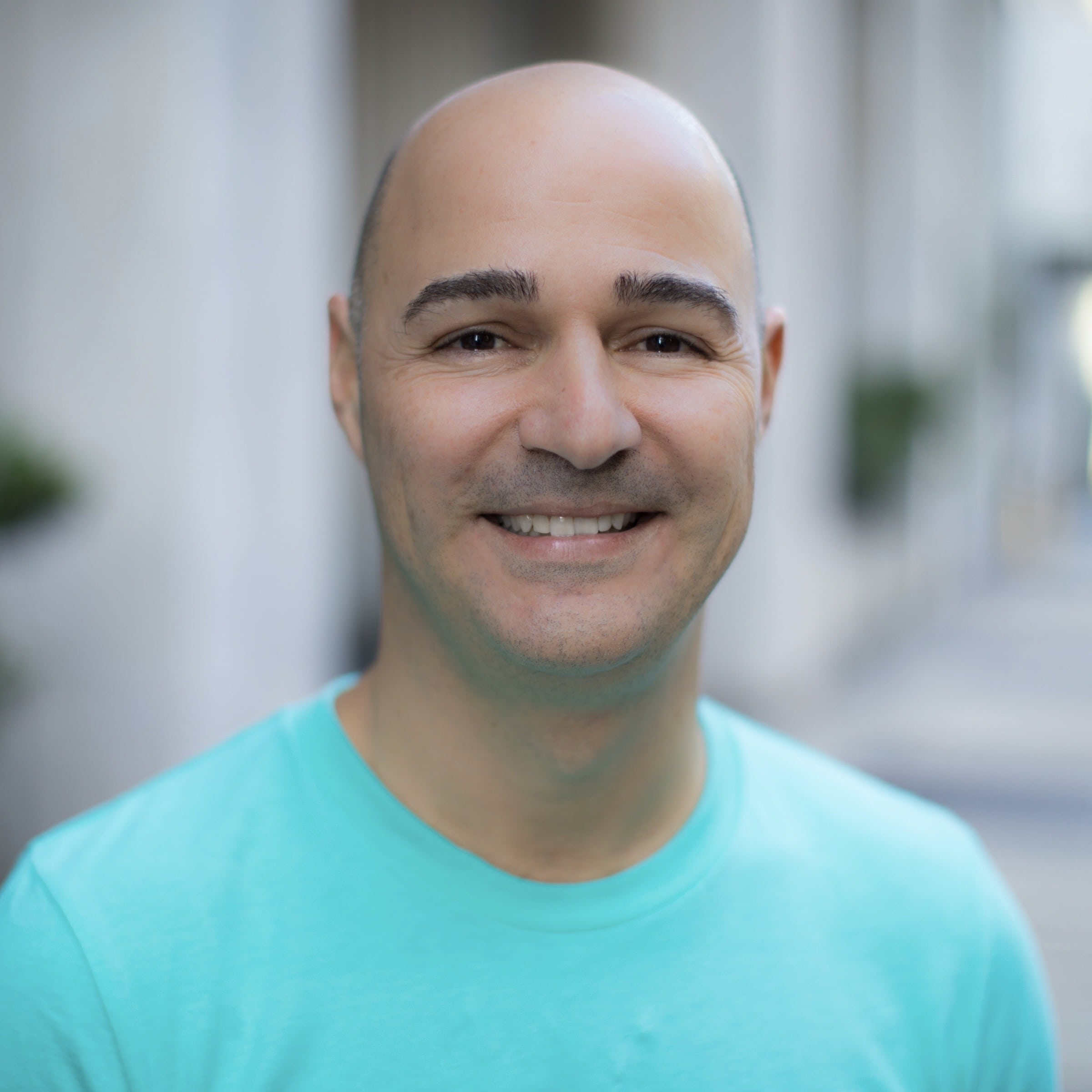 Severe migraines as a young teen introduced Dr. Nalda to chiropractic care.  After experiencing life changing results, he set his sights on helping others who face debilitating illness through providing more natural approaches.
After receiving an undergraduate degree in psychology and his Doctorate of Chiropractic from Life University, Dr. Nalda settled in Celebration, Florida and proceeded to build one of Central Florida's most successful chiropractic clinics.
His experience with patients suffering from scoliosis, and the confusion and frustration they faced, led him to seek a specialty in scoliosis care. In 2006 he completed his Intensive Care Certification from CLEAR Institute, a leading scoliosis educational and certification center.  CLEAR Intensive certified doctors have undertaken extensive study in the science and clinical application of natural approaches to scoliosis care. The results are clear—hundreds of scoliosis sufferers have experienced improvement due to CLEAR treatment protocols delivered by CLEAR doctors.
In addition to Dr. Nalda's CLEAR certification, he was one of the very first doctors to receive World Masters Certification from ISSICO, a certification that specializes in the conservative treatment and management of scoliosis. Dr. Nalda also holds certifications with other conservative scoliosis treatments such as SEAS; Scientific Exercise Approach to Scoliosis Accreditation Program. SEAS is a specific exercise program to assist in the rehabilitation of scoliosis.  Dr. Nalda is certified in using ScoliBrace, A Corrective 3D Scoliosis Bracing System with his patients to help alleviate pain, hold the curve, or improve the appearance of the body. Additionally, being DMX, Digital Motion Xray, certified allows him to see the spine in motion to assist with treatment decisions.
A leader in chiropractic care, Dr. Nalda has led a family practice for 20 years and is an instructor for Core Chiropractic, for Max Living doctor support training.
Dr. Andrew Jay Strauss, B.S., D.C., M.S., Vice Chairman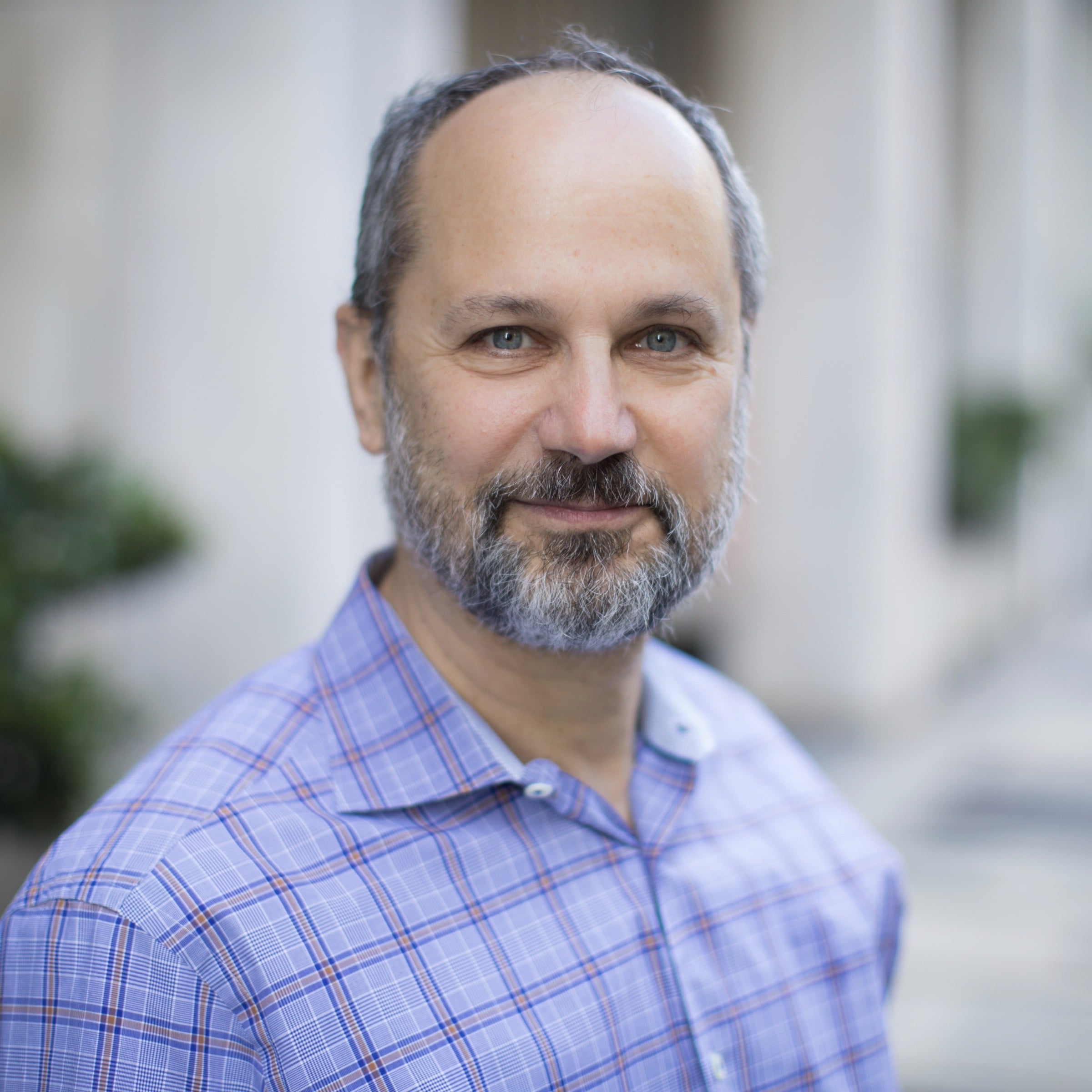 Dr. Strauss is a 1982 honors graduate of Palmer College.  He is the director of the Hudson Valley Scoliosis Correction Center in New York. He has been actively engaged in scoliosis treatment for the past 37 years and has authored two books on the subject, Your Child Has Scoliosis and The Truth About Adult Scoliosis.  He is Vice President of the CLEAR Scoliosis Institute and a lecturer for their introductory and advanced workshops.  He is certified in Scoliosis bracing and in the use of specific scoliosis exercises.  Dr Strauss is a graduate of the ISICO World Masters of Scoliosis.
His postgraduate studies also include a Masters Degree in Acupuncture as well as training in Grostic, Pettibon, CBP, Clinical Nutrition, Chinese Herbal Medicine, Manipulation under Anesthesia, and Electrodiagnosis.
In addition to his work in the field of chiropractic, Dr. Strauss is a life long practitioner of yoga.  He was certified as a yoga teacher in 1981.
His scoliosis practice has treated patients from 29 States, 4 Canadian provinces, and 38 other foreign countries.
Dr Strauss is married with three children and lives in Northern New Jersey.
Dr. Ben Breidenbach, B.S., D.C., Treasurer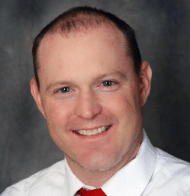 Dr. Ben Breidenbach takes the 'whole person' approach in chiropractic care, which means looking for the underlying causes of disease, discomfort and pain, as opposed to just treating the symptoms. Many seemingly unrelated symptoms often arise from imbalances in the spinal column, and Dr. Breidenbach will be able to determine the root of the pain and create a personalized chiropractic and wellness plan to suit each patient's individual needs. Under the supervision and care of our caring and skilled chiropractor, patients report higher functioning in all areas of their lives.
He's a graduate of  Lakeland College in Sheboygan, WI and Northwestern Health Sciences University, and has earned a Bachelor of Science in Human Biology (BS) and a Doctorate in Chiropractic (DC). His specialties include Certified Chiropractic Sports Practitioner (CCSP), Diplomate in Chiropractic Orthopedics, and Fellow in the Academy of Chiropractic Orthopedists (FACO).
Dr. SuYen Chong, B.S., D.C., Secretary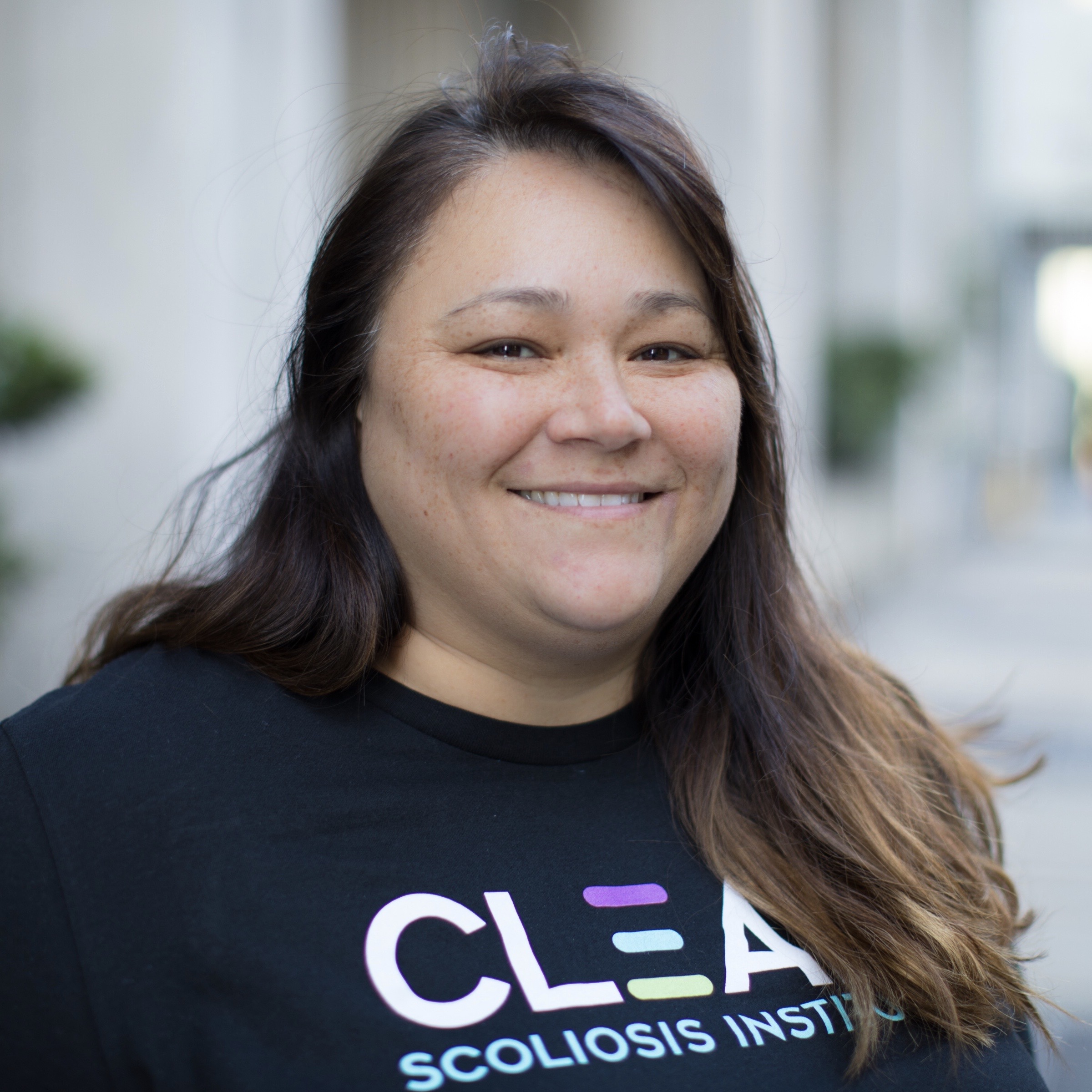 Dr. SuYen Chong is a 2005 Palmer College of Chiropractic Alumni with a Doctorate in Chiropractic and a Bachelor of Science degree. Dr. Chong has been utilizing the CLEAR Scoliosis Institute treatment protocols since 2006. Following graduation from Palmer College of Chiropractic, she practiced in the Chicagoland area for two years.
In 2008, she became an associate doctor alongside Dr. Dennis Woggon at the St Cloud Chiropractic Clinic and CLEAR Scoliosis Center of Saint Cloud, Minnesota. Dr. Dennis Woggon is the founder of CLEAR Scoliosis Institute and teacher for all CLEAR Scoliosis Clinics worldwide. Dr. Chong worked at the CLEAR Scoliosis Center in St. Cloud with Dr. Dennis Woggon for 7 years.
Due to an illness in her family, Dr. Chong moved to and opened a clinic in Dubuque, Iowa in 2014. She has had the opportunity to work with many scoliosis patients with great success. Dr. Chong also co-authored the article "Developing a Scoliosis-Specific Chiropractic Protocol" in the American Chiropractor magazine in 2013. She has helped mentor many of the CLEAR Scoliosis Institute doctors and continues to be active in the teaching process established by CLEAR Scoliosis Institute.
Dr. Alex Greaux, B.S., D.C.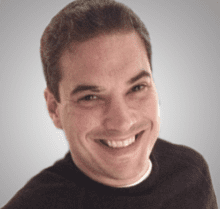 Dr. Greaux has been a practicing Chiropractor for over 15 years. He has been certified to treat scoliosis since 2007 and in this capacity helped countless Scoliosis patients achieve successful curve reduction results. In 2013 realized the unique distinction of being CLEAR certified in Intensive Care Treatment of Scoliosis – there are currently 16 certified clinics worldwide.
Dr. Greaux is a member of the International Chiropractic Scoliosis Board. He received a Doctorate in Chiropractic from Life University and a minor in nutrition from the same. He also holds a degree in Physical Therapy from the University of Miami.
Throughout his career Dr. Greaux has had the good fortune of working with the NBA Miami Heat rehabilitating injured players as well as treating numerous college and high school athletes.
As a CLEAR certified doctor, he is trained to assist individuals with scoliosis reduce the size of the spinal curvature so that their bodies can begin to heal and exist in a better form – as it was originally meant to be. In reducing the abnormal curves of the spine, not only will you feel great but your body will also function better.
Quentin Krengel, Chairman Emeritus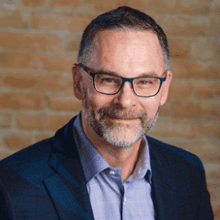 Executive Assistant
Heather Rotunda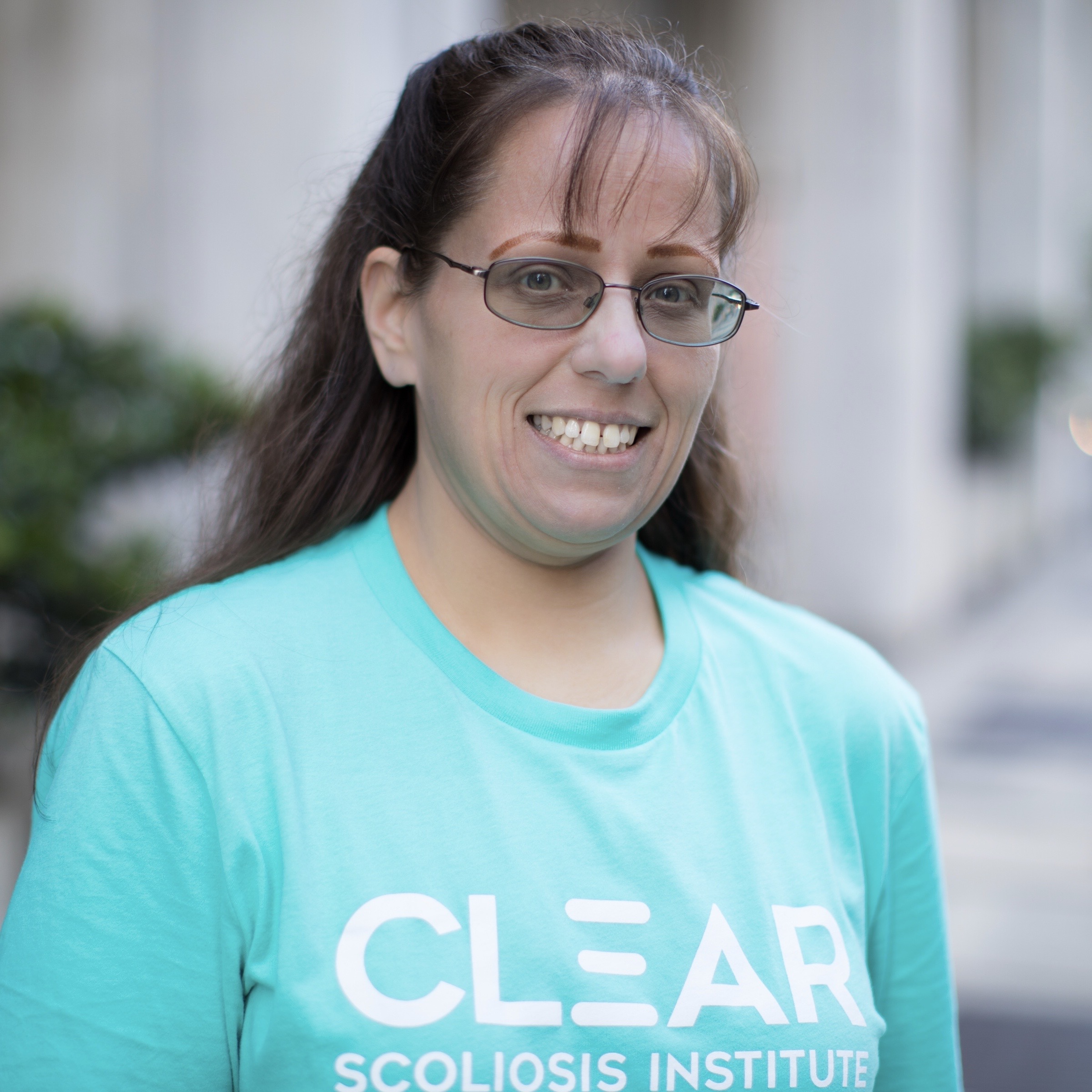 Heather joined the CLEAR Scoliosis Institute team in March of 2018. She has a writing/editing background, and wrote for a regional women's magazine in central MN for 7 years, until it ceased publication. She's passionate about connecting with & supporting scoliosis patients around the world and helping them receive the finest chiropractic treatment possible. Her e-mail address is [email protected].
Interested in volunteering to serve on the CLEAR team? Learn more at www.VolunteerMatch.org.