Dr. Andrew Strauss
Before and After Scoliosis Treatment Results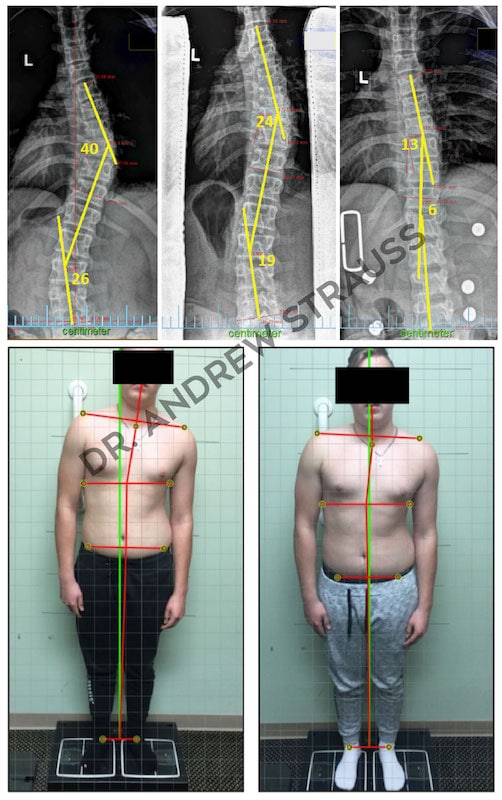 Dr. Strauss' book gave me lots of info, so we decided to go to the man who wrote the book. Friendly environment made my family feel like family. Very satisfied. My son got better results than we anticipated.
If you want to get better, call Dr. Strauss. However, I would like to make it clear that the patient is going to have to work hard.
Mrs. T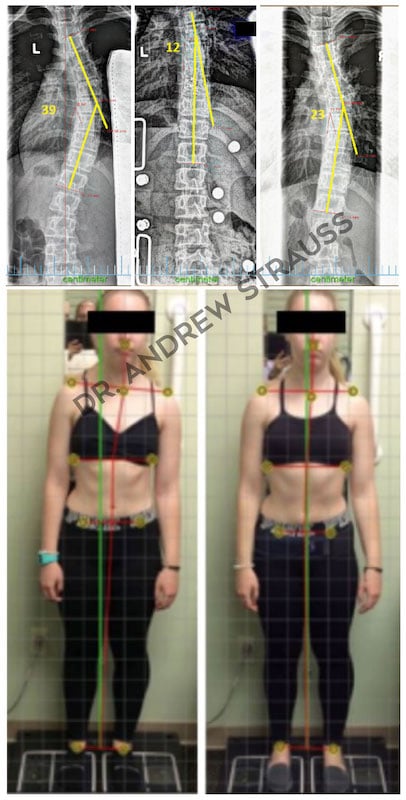 From reading Dr. Strauss's book and research online, I concluded that Hudson Valley Scoliosis
was the best place to come for treatment. The center itself is pleasant and well-organized, and the staff
are wonderful.
Extremely well satisfied. The treatment seems as thorough as possible and is individually tailored to
each patient's unique scoliosis. Everyone on staff is patient and careful in all procedures.
Definitely come to Hudson Valley first! You may be able to avoid surgery altogether, or will at least be
better for it and understand what is going on with your back.
L.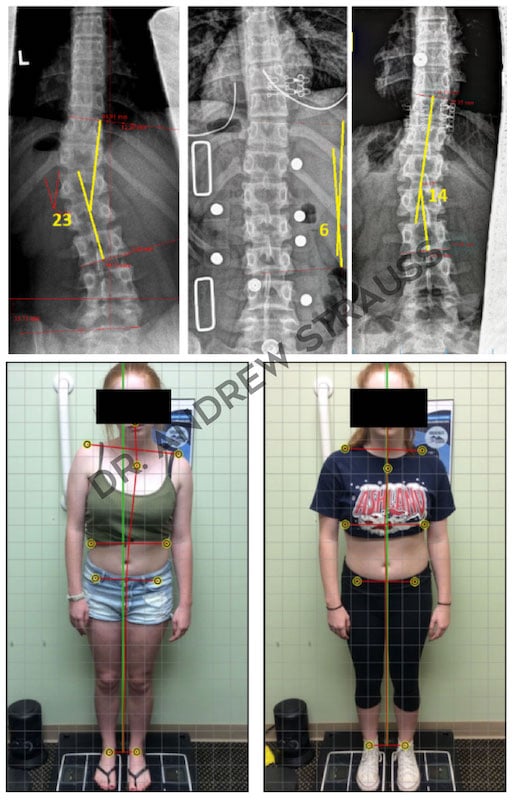 The reviews were hard to ignore. Everyone is in sync, very understanding and you can tell everyone is
genuinely there to help you.
EXTREMELY satisfied!
Do not do anything until you go get treatment from Hudson Valley Scoliosis. Surgery should be a last
resort.
P.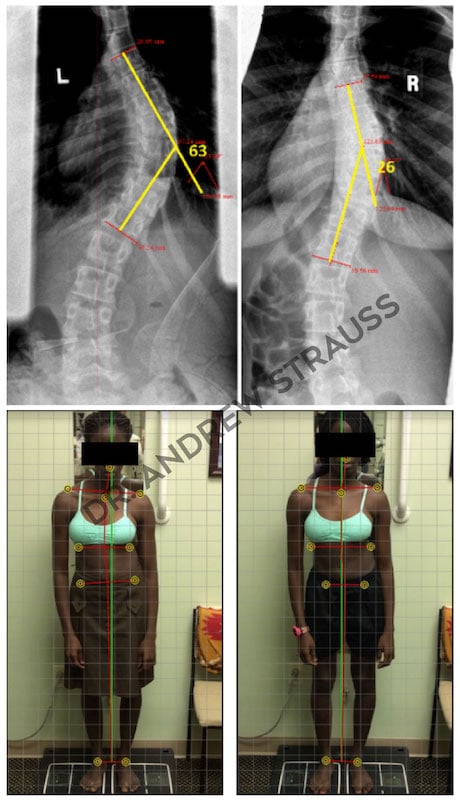 My daughter was diagnosed with severe scoliosis and the doctor recommended surgery. All our family was very
worried and looked for another solution, and we found CLEAR Scoliosis Treatment. Dr. Strauss showed his
success in many cases, and responded to me immediately, sending his book "Your Child Has Scoliosis", which let me understand everything about scoliosis, and we made a decision.
We made the right decision, the center is completely extraordinary, professional and sensitive. Dr. Strauss made us feel secure (he explained his procedure step-by-step), and the discipline of the staff and their the careful attention gave us great gratitude.
In just a few days we saw progress. My daughter and I really appreciate all the technicians. They are all well-
mannered and courteous during the treatment. THANK YOU SO MUCH!
Mrs. G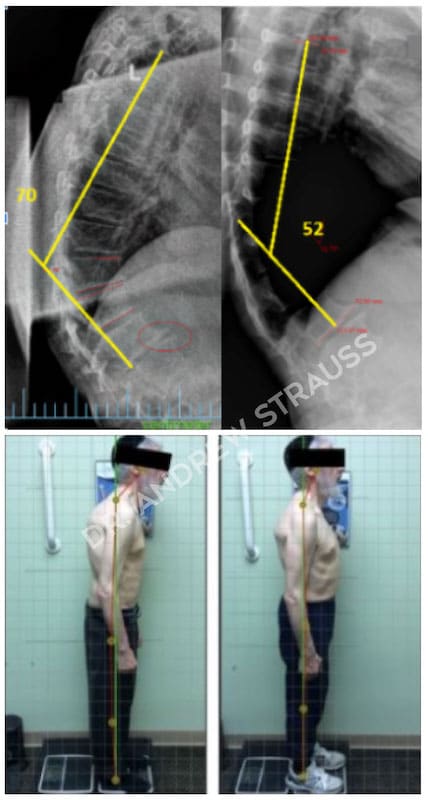 The website was so thorough--everything, including the philosophy of the practice, the process, and the
goals of the doctor, was so clearly explained.
Very satisfied! The program is outstanding and everyone on the staff works together to help with our
improvement. I'm so impressed with the program, the staff, the facility, and with Dr. Strauss. I feel so
fortunate to have discovered you!!!
Absolutely check out this program before considering more invasive options. This program requires lots
of work on the part of the patient., but it is so effective.
I felt overwhelmed when I began the program and now I feel like a warrior!
Mr. F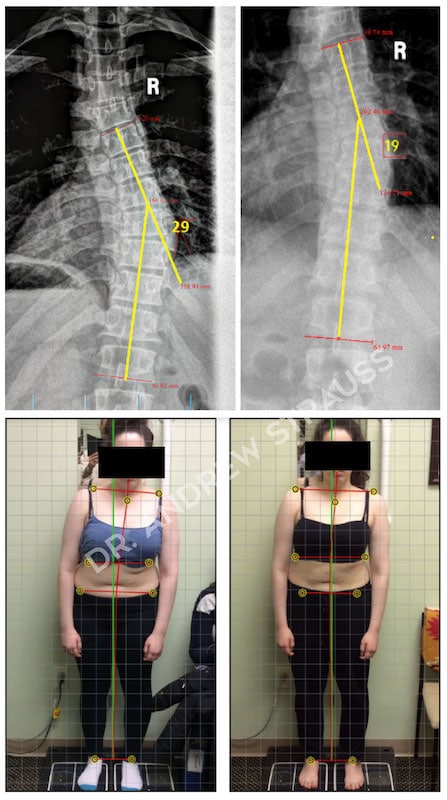 We found Hudson Valley Scoliosis center on the internet and after speaking with Dr. Strauss over the phone, we decided to come to New York from London.
We are very, very satisfied with the care and the treatment we received. We booked in for a two week intensive course and were 100% happy at all times. My daughter was seen by specialists in London and was told her curve could not be reduced, but Dr. Strauss showed us it could. He reduced our daughter's curve by 33%.
My family and I would tell anyone thinking about bracing or surgery, "Don't. Please phone, or somehow get in touch with, Hudson Valley Scoliosis Correction Center and save yourself or your child from surgery. Please do not miss this opportunity. It will be the best decision you have ever made. I promise."
Mr. I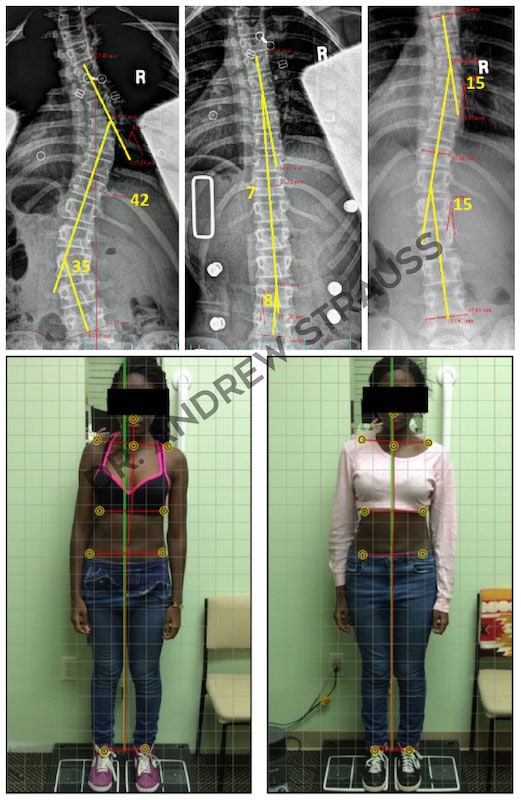 I came all the way from Nigeria to find a place with an alternative approach to treat scoliosis. I don't just like, I
love the ambience. My daughter says it's sunny, loving, and friendly.
Extremely satisfied. I'm already recommending the program to others. You have the best team ever. They are
gentle and firm, inspiring hope for a situation that people consider hopeless.
In a week of treatment we got 25% improvement. All pain left, too. N. loved coming to do her exercises and never complained once ever. She noticed her physical improvement and said so.
Dr. G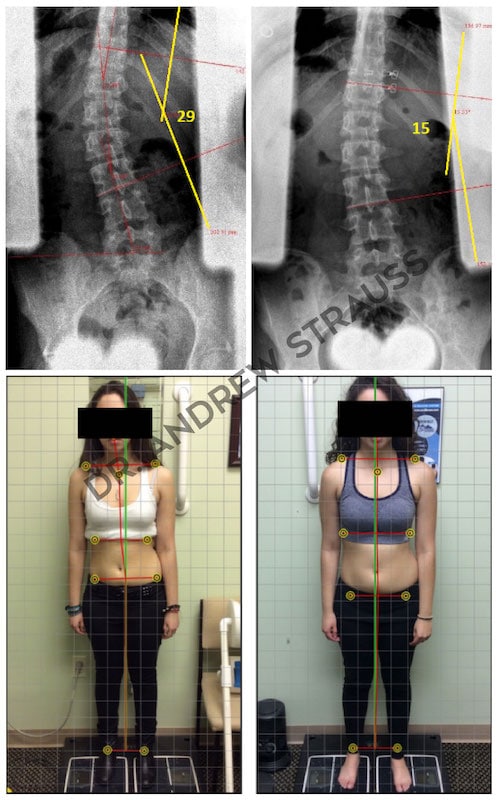 Treatment was custom designed scoliosis specific exercises combined with targeted stretching, yoga for scoliosis, SEAS and postural training.
Online reviews and credentials with experience led us to Hudson Valley Scoliosis. Dr. Strauss
confidently walked us through the treatment, and he instilled peace and hope in a scary situation for us.
We are very satisfied with how well the treatment straightens her spine. Darleen is very knowledgeable
and communicated clearly with a smile.
There are better options, especially with bracing. Don't allow a surgeon to move you in fear!
Mrs. A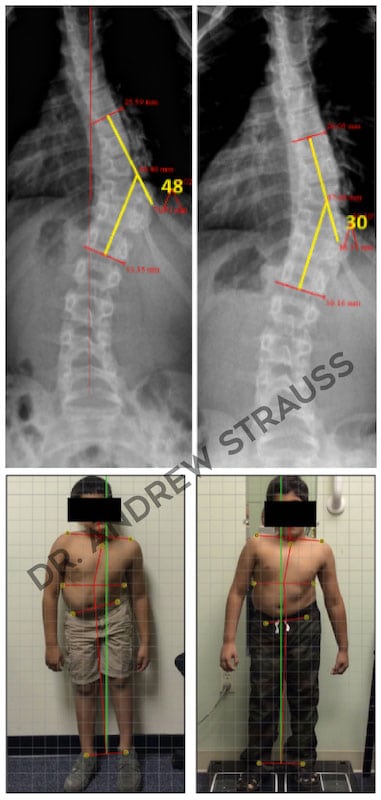 7 yrs Male Juvenile Scoliosis, patient refused bracing correction based only on scoliosis specific exercise program combined with a targeted stretching routine. Pre 48 Post 30 degree correction over 4 months of home based exercise program.
Comprehensive center for spine issues, expert and highly efficient and creative about the scoliosis
treatment procedures. I made my choice after reading about the program online and the reviews, followed by direct contact with the center. I'm so satisfied and confident about the procedures used and
the methodology used during the program.
My case is different since my son is still 7 years old. In general, avoiding the surgery by any means is
something worth trying because of the complications and side effects after the surgery in terms of pain
and impact on life.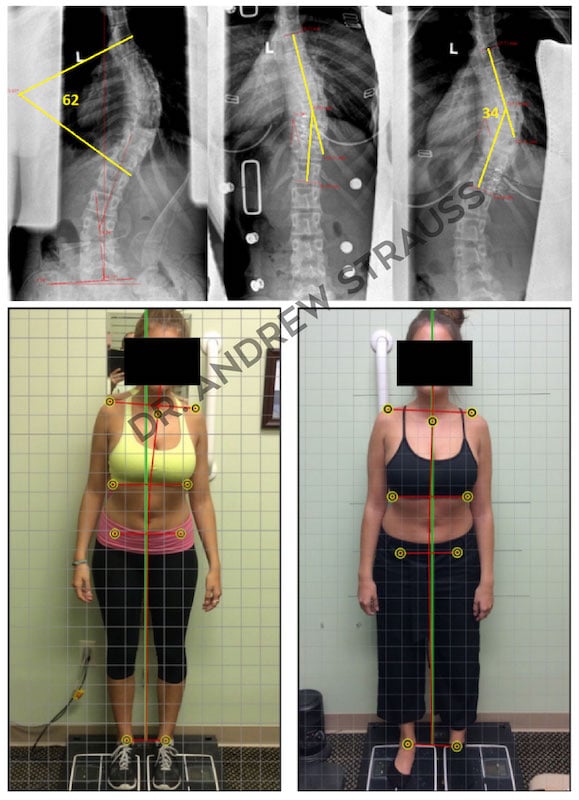 Time between films is 6 months. Scoliosis Specific Exercise, CLEAR chiropractic, SEAS, Schroth, Yoga for Scoliosis combined with 3D Overcorrective bracing 18 hours per day. Middle shows in brace correction.
I am an M.D. I was the first to notice that my daughter had a scoliosis. I took her to many ortho spine specialist doctors and all did nothing, just wait and observe. I found this center on the internet and researched about it, and finally made an appointment to be here.
I am 100% satisfied with Dr Strauss and his team, and the customized approach of treatment for each different type of scoliosis.
I really thank Dr. Strauss and all his team, they are so good, caring, and professional. Whatever I write for Dr Strauss and team is less! Amazing people doing a good job. May the Almighty bless you all.
Dr. R
Results may vary and are not guaranteed as each patient responds differently to care.
View More