For Immediate Release
Saint Cloud, MN - January 22, 2020
DW Scholarships Awarded
CLEAR Scoliosis Institute provides education for chiropractic professionals and does research on innovative scoliosis treatment without surgery. Today, CLEAR is pleased to continue their educational advancement by announcing four students have been awarded the DW Scholarship - Melody Zurawski, Jerren Stines, Shelbie Frye, and Rick Folten. This scholarship, named in honor of CLEAR's founder, Dr. Dennis Woggon, funds chiropractic students' enrollment in the CLEAR Scoliosis Institute's online certification course.
Each of these students have distinguished themselves as individuals committed not only to the chiropractic profession but to advancing noninvasive alternative scoliosis treatment. By receiving the DW Scholarship, the students will be able to learn about advanced scoliosis treatment while they are still in chiropractic school. Ultimately, this will set them up to care for scoliosis patients when they graduate and begin to practice. 
Melody Zurawski
Life University student Melody Zurawski, who was diagnosed with scoliosis as a child, states, "Since my diagnosis at 11 years old, I have tried many different approaches to treating my scoliosis, and CLEAR has been the most successful, both short and long-term by far." Zurawski's first-hand experience is what drew her to apply for the DW Scholarship. 
Shelbie Frye
After attending an educational event for doctors and students, Life University student Shelbie Frye was inspired and looked forward to the opportunity to learn more about CLEAR. Growing up, Shelbie had a friend with scoliosis who saw little to no corrective results. After attending the CLEAR Advanced Symposium, Shelbie states, "I know there is, in fact, room for correction. Becoming a CLEAR certified doctor is my next step, no questions asked."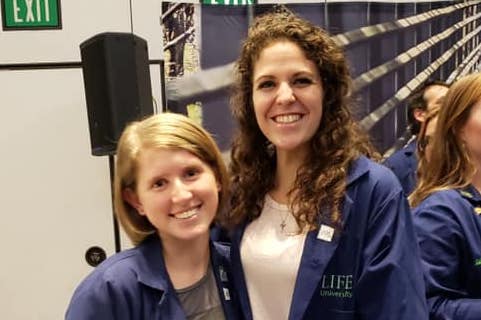 Jerren Stines
Recent Palmer College of Chiropractic Florida graduate Jerren Stines has been learning from CLEAR founder, Dr. Dennis Woggon and the Chairman of CLEAR's Board of Directors, Dr. Tony Nalda. Stines states, "I am eager to learn with these doctors as we pioneer the treatment of scoliosis. As a doctor, we continue learning the rest of our lives. The advanced learning with CLEAR will give me the education I am seeking with scoliosis care."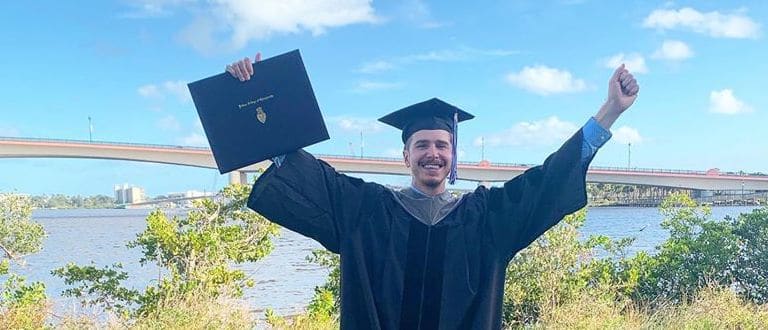 Rick Folten
Prior to chiropractic school, Cleveland University student Rick Folten worked with junior high track kids, two of whom had scoliosis. This inspired Folten to enroll in chiropractic school, with an ultimate goal of serving families in the midwest looking for a better approach to scoliosis care. Folten states, "I've found the CLEAR approach is the most effective patient-centered program with the best opportunity for lasting change for patients." Folten is honored to be selected as a DW Scholarship recipient.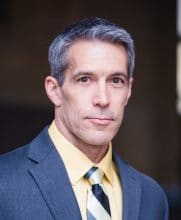 The DW Scholarship is funded by generous donors Vibe for Health, Dr. Tony Nalda, Dr. Collin Hilliard, Dr. Mark Myers, Dr. Andrew Strauss, and Dr. Ramah Wagner. 
CLEAR Scoliosis Institute
CLEAR Scoliosis Institute is a nonprofit organization for scoliosis patients who are searching for alternative, non-surgical treatment options that provide pain relief and correct posture. CLEAR has developed an innovative and specialized chiropractic treatment protocol that improves scoliosis, reduces chronic pain, and alleviates related health conditions through customized treatment plans that don't include surgery, drugs, injections, and other invasive medical procedures or equipment. 
The CLEAR approach to treating scoliosis involves an exercise-based protocol where patients learn custom-designed exercises they can do in the comfort of their home. After the custom exercise program is developed, patients are monitored in a CLEAR Scoliosis Center. Although research is ongoing, over 95% of patients report positive results after treatment. 
CLEAR educates chiropractic professionals and does research on innovative scoliosis treatment without surgery. CLEAR is an acronym standing for Chiropractic Leadership, Educational Advancement, and Research.
Contact: Ashley Brewer | Executive Director | 866.663.7030 | https://clear-institute.org/ | [email protected]